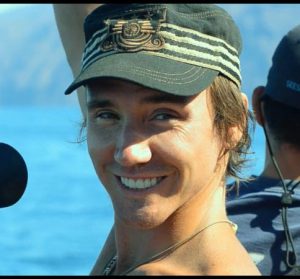 January 31, 1979 marks the day three years ago when the world lost celebrated filmmaker and biologist Rob Stewart during a tragic scuba diving accident. Rob was a hero; an activist for the sharks and an advocate for the oceans; a friend to many, brother, son, uncle, yogi. And, a hero for his work to save the environment and sharks.
Rob Stewart dreamed of seeing a #finfree world. He had thousands of followers and admirers who appreciated his perseverance when it came to shark conservation.
Rob has been credited for saving one-third of the world's sharks since the release of his 2006 award-winning film Sharkwater.
In 2018, Rob's close friends and family completed his final film, Sharkwater Extinction, which he was in the midst of filming on that day in 2017.
Since the film premiered at the 2018 Toronto International Film Festival, it has won 47 awards around the world and continues to score 100% on Rotten Tomatoes.
In 2018, using footage shot by Rob for Sharkwater Extinction, the California Legislature banned drift California passed a bill to ban drift net fishing, which killed not only sharks, but sea turtles, whales, sea lions and many more marine mammals.
In 2019, the Rob Stewart Sharkwater Foundation was formed to continue his mission. The Foundation launched the SharkFree campaign to work with cosmetic and personal care product companies in an effort to remove shark liver oil, known as squalene, from their products. All proceeds from Rob's Foundation go to ocean conservation by raising awareness through entertainment and education.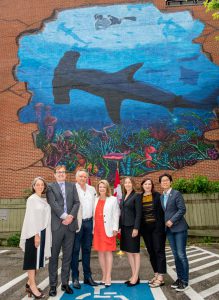 As of 2019, Canada banned the import and export of shark fin. Canada was the largest importer of shark fins outside of Asia.
In January 2020, New Jersey became the latest state to sign a law banning shark fins. More than 85 countries have banned shark finning, and the U.S. has banned the sales of shark fin in 17 states and territories.
CITES votes to protect Makos in 2019, as well as 18 species of rays and sharks by adding them to their endangered list. The warm-blooded Makos are the fastest sharks in the world.
In November 2019, the U.S. House of Representatives passed the Shark Fin Sales Elimination Act, which would prohibit the sales of shark fins, and the bill has moved on to a vote in the Senate.
However, to this day up to 150 million sharks are killed annually. Together, we have done so much, but the fight to save the world's sharks and oceans is crucial to seeing a sustainable earth in the future.
Sharkwater Extinction demonstrated how shark ingredients have been introduced into our everyday household cosmetics, pet food and fertilizers. Team Sharkwater continues to work to keep sharks off the shelves, and out of our cosmetics.
Rob partnered with many people and groups in his quest to save sharks, including WWF, Sea Shepherd Conservation Society, WildAid, Oceana, and Fins Attached, to name a few.
His partnership with LUSH Cosmetics began in 2007 with the release of Sharkwater. They have continued their support with the Shark Attack and Healthy Oceans campaigns. LUSH not only assisted in completing Rob's final film, Sharkwater Extinction, but in 2019, they re-released their vegan Shark Fin soap, with the paper fin on top. 100% of the proceeds went to the Rob Stewart Sharkwater Foundation to further the work of the late environmentalist and award-winning filmmaker.
If Rob's work inspires you and you want to make a contribution to saving the environment and sharks, please consider making a donation the Rob Stewart Sharkwater Foundation. We can't do it without you!
Click here for a photo gallery that showcases Rob's achievements and celebrates the continuing success of his efforts even after his passing.