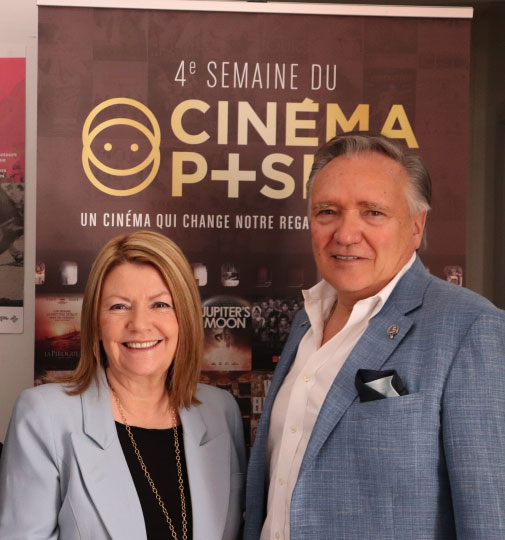 Rob Stewart was honored with the "Ocean Conservationist Hero Award" for his movie, Sharkwater Extinction, at the Cannes Film Festival this past weekend.
The Monaco Better World Forum Gala was held at the Martinez Hotel on Ocean Impact Day in Cannes and hosted by BWF president Manuel Collas de la Roche on May 18.
Rob Stewart was honored with the "Ocean Conservationist Hero Award" for his final film, Sharkwater Extinction, which has been winning awards worldwide since it debuted at the Toronto International Film Festival last September. Accepting the award on his behalf were his parents, Sandy and Brian Stewart, who also executive-produced the film.
The Stewarts both delivered moving speeches.
Sandy reminded the audience of the importance of her late son's films, saying, "The oceans matter, biodiversity matters, we can't save something without saving everything, and Rob worked tirelessly to save the oceans and sharks. I do hope you get a chance to see the film."
Brian said, "If you are a baby boomer, like a lot of us in the room are, we created the problem, and we have the power and the money and the influence to correct the problem, and we owe it to our grandchildren and our children."
He went on to encourage everyone to make a change: "I know he wanted us to all fight… but it's not fighting for or against someone, it's fighting for the world we want."
He concluded his speech with, "As Rob would say so often: 'We can create a better world if we work together' and I think that's the message for all of us. One person makes a huge difference, pick up a cause and do something about it today. Not tomorrow, not next week, today!"
In addition to the tribute to Rob Stewart and his activism, the Cannes Film Festival screened Sharkwater Extinction for free on the first day of the Positive Cinema Week.
The event that runs from May 16-23, 2019 is dedicated to screenings, discussions and other organized events to showcase different dimensions of the film industry. This year's theme is Cinema at the Service of Social Justice. Through Rob's third and final film he worked relentlessly to bring change to the illegal shark fin industry, demonstrating this year's theme.
Rob Stewart and his film will also be honored later during the week at the Artisan Festival International (AFI) World Peace Initiative on May 22 at AMPAV Pavilion. Not only will he receive another award, but a new award in Rob's name will be created and announced.
To conclude Positive Cinema Week, on May 23, Sandy and Brian Stewart will be presenting the winner of the Best Documentary award at the closing ceremony.
Watch the clip below to see the introduction given by Rob's parents and their co-executive-producer, Patrice Theroux, along with festival agent Bruno Chatelin. ~Emily Chavez