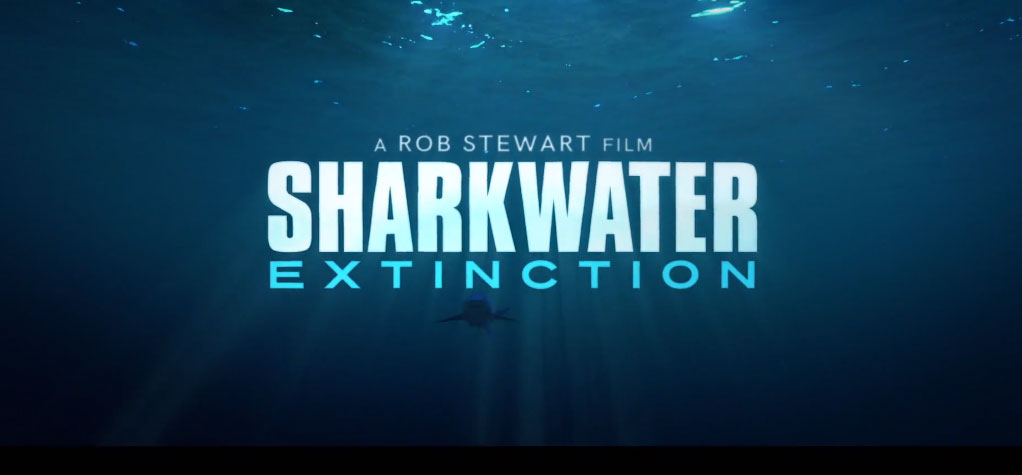 Rob Stewart's Sharkwater Extinction has received the award for "Best Documentary Trailer" at the 20th annual Golden Trailer Awards.
Sharkwater Extinction, which has a 100 percent positive rating from both critics and audiences alike at rottentomatoes.com, has won and continues to win awards all over the world since its world premiere at the Toronto International Film Festival in September 2018. In May 2019, Rob Stewart was honored with the "Ocean Conservationist Hero Award" at the Cannes Film Festival for Sharkwater Extinction.
Be sure to check out the inspiring documentary, which is jam-packed with action and adventure, as it follows Rob Stewart's eye-opening fight to save sharks. It's now available on DVD, Blu-Ray, iTunes, and other streaming platforms, including Crave TV in Canada and Amazon Prime in the United States, Germany, Japan and more. It's coming soon (July 21, 2019) to Amazon Prime in Latin America, Australia and New Zealand.
Actor and comedian Marlon Wayans hosted this year's show on May 29, 2019 at the theater in the Ace Hotel in downtown Los Angeles.
A Star is Born starring Lady Gaga and Bradley Cooper led the pack with 12 nominations, however, it was John Wick: Chapter 3 Parabellum that took home the coveted award "Best of Show." The movie trailer starring Keanu Reeves won four other awards including "Best Summer 2019 Blockbuster Trailer" and "Best Action."
Sharkwater Extinction's trailer was nominated against four other international films: Evelyn, Ghosthunter, Nureyev, and The Price of Everything.
The Golden Trailer Awards are known to celebrate excellence in movie trailers as well as all creative content marketing. The annual awards show also honors the best work in all areas of motion picture and video game marketing, including posters, television advertisements and other media, in 108 different categories.
American residents can click here to buy or rent Sharkwater Extinction. Canadian residents click here to buy/rent Sharkwater Extinction. The film is available on both iTunes and Amazon. ~Emily Chavez