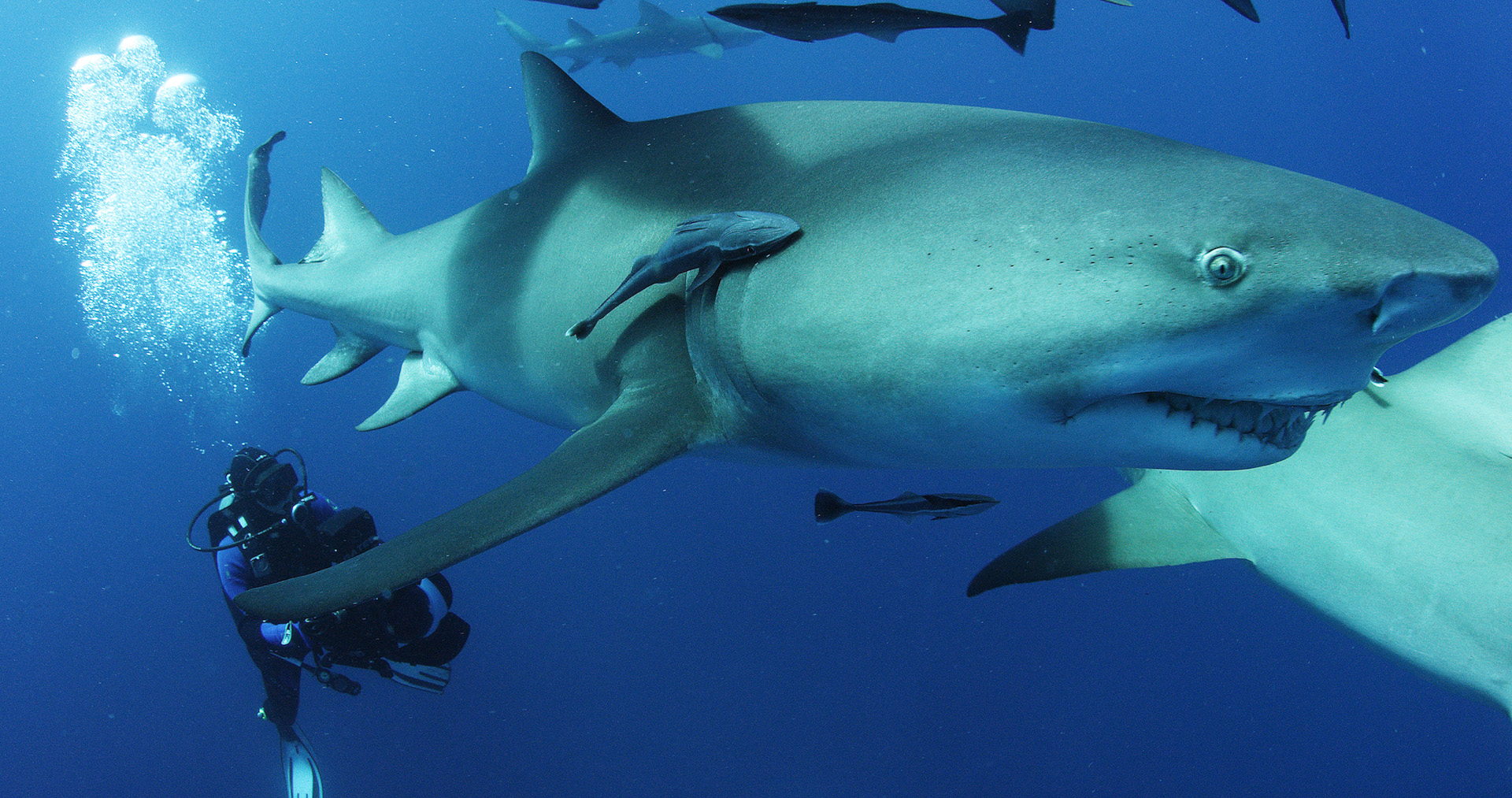 Canada has now passed legislation banning the import and export of shark fin, becoming the first country in the world to do so.
Shark finning had become so rampant that the world was losing a staggering 100,000,000 sharks a year.
Countless politicians, conservation organizations, celebrities, and Rob Stewart's followers were ecstatic to learn of the victorious news, which comes after a more than decade-long fight to help stop the mass slaughter of sharks around the world.
Late filmmaker Rob Stewart devoted his life to saving the ocean's most important predator from extinction after discovering that humans had killed over 90 percent of sharks in the last 40 years. After lobbying countless campaigns, being arrested in Costa Rica, and ultimately changing the way the world perceives sharks, Rob's greatest mission was finally completed. The Canadian government banned shark fin imports and exports in Canada late Monday, June 21, and the globe erupted in triumph.
The world lost the sharks' biggest advocate in January of 2017, when Rob went diving off the Florida Keys, and lost consciousness. With his vision always in mind, millions of his followers continued his mission.
Canada was known as the world's biggest shark importer, outside of Asia. With this new ban in effect it is unfathomable how many sharks will be saved thanks to Rob's work.
Rob's parents, Sandy and Brian Stewart, were in Ottawa last Tuesday in anticipation of Bill C-68 being passed. Since the celebratory news they have attended conferences and interviews on behalf of Rob. The story of Rob Stewart and his quest to save sharks has been covered by media all over the world, as we are one step closer to a #finfree world. ~Emily Chavez
Below is a list of news stories relevant to the historic shark fin ban passed on Monday June 17, 2019:
Breakfast TV Video
Remembering Rob Stewart & his "Sharkwater" legacy
https://www.bttoronto.ca/videos/remembering-rob-stewart-his-sharkwater-legacy/
Global News
Canada announces shark-fin ban in honour of 'Sharkwater' filmmaker
https://globalnews.ca/news/5411341/canada-shark-fin-ban-sharkwater/
CTV BC
Canada banning import, export of delicacy offered in Vancouver
https://bc.ctvnews.ca/canada-banning-import-export-of-delicacy-offered-in-vancouver-1.4474087
Sun Media
Canada leads with groundbreaking shark protections
https://torontosun.com/news/national/braun-canada-leads-with-groundbreaking-shark-protections
Globe & Mail
Fisheries Act makes Canada the first G20 country to ban shark-fin trade
https://www.theglobeandmail.com/business/article-fisheries-act-makes-canada-the-first-g20-country-to-ban-shark-fin/
Financial Post
Canada becomes first country to pass comprehensive ban on shark-fin imports and exports
https://business.financialpost.com/news/economy/canada-becomes-first-country-to-pass-comprehensive-ban-on-shark-fin-imports-and-exports
City News
Inhumane practice of carving fins off live sharks to become illegal in Canada
https://toronto.citynews.ca/2019/06/20/inhumane-practice-of-carving-fins-off-live-sharks-to-become-illegal-in-canada-2/
Narcity
Shark Fin Trade Is Officially Banned In Canada And Canadians Are Overjoyed
https://www.narcity.com/news/ca/shark-fin-trade-banned-in-canada-and-canadians-are-over-joyed
Blog TO
Canada just banned the Import and Export of shark fins
https://www.blogto.com/city/2019/06/canada-shark-fin-export-import-ban/