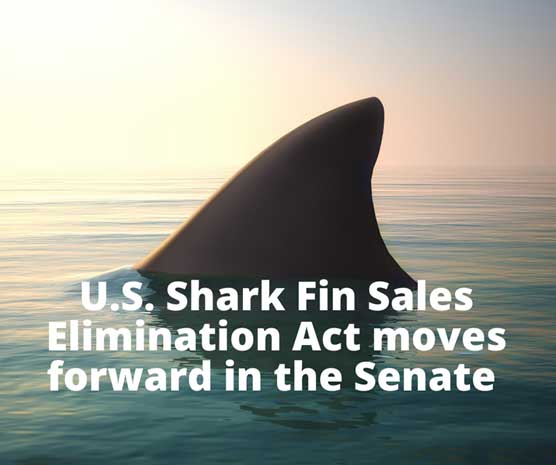 On May 12, 2021 the Shark Fin Sales Elimination Act was approved by the Senate Commerce, Science, and Transportation Committee. The legislation was reintroduced by Senators Cory Booker (D), and Shelley Moore Capito (R). It will be included in the Endless Frontier Act under section 581.
The Shark Fin Sales Elimination Act was also reintroduced in the House of Representatives on April 21 by Gregorio Sablan and Michael McCaul. The House previously voted approval of the bill at the end of 2019, with an overwhelming bipartisan majority.
With both the Senate and House moving forward, it looks Rob Stewart's mission to have a Fin Free U.S. will finally happen in 2021.
The Shark Fin Sales Elimination Act makes it illegal to buy, sell, possess or move shark fins or any product containing shark fins, except for certain Dogfish fins.
Majority Leader Chuck Schumer now just needs to schedule a vote by the full Senate. ~Emily Chavez