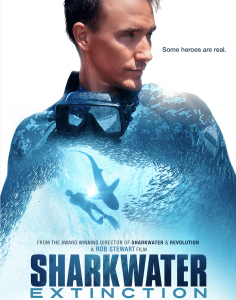 Sharkwater Extinction will be playing on the big screen next month in Hong Kong. It's limited engagement for three days only. Click here to buy tickets.
Date: November 13, 17, 30.
Theatre: Premiere Elements, 2/F, Elements, 1 Austin Road West, Kowloon, Hong Kong.
Sharkwater Extinction, which follows filmmaker Rob Stewart as he exposes the massive illegal shark fin industry and the corruption behind it, has won multiple awards at film festivals around the world.